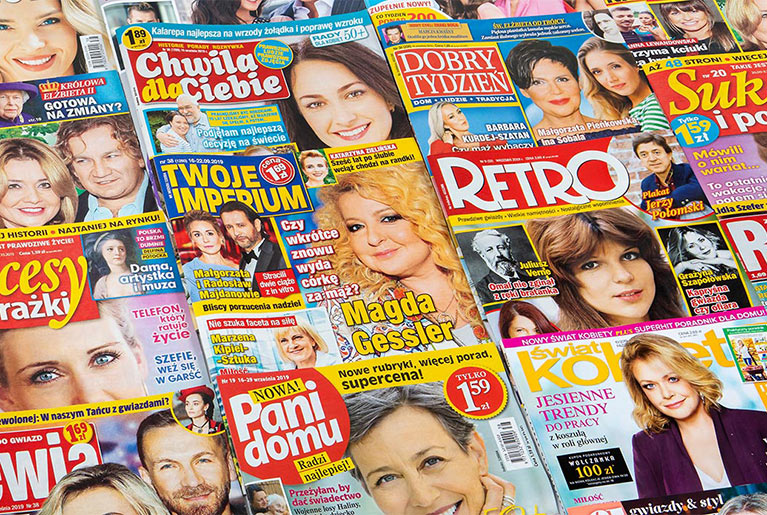 SUBSCRIPTION AND DISTRIBUTION OF POLISH PRESS

Polish press available in Germany and Western Europe
Read the Polish press abroad at the same time as your fellow-countrymen.
25 years of experience has allowed us to gain the trust of thousands of customers. Since 1996 we have been providing stores, newsstands, institutions, parishes and individual customers with Polish newspapers and magazines.
We offer the greatest selection of titles on the Polish press market! Check out why you should trust us!