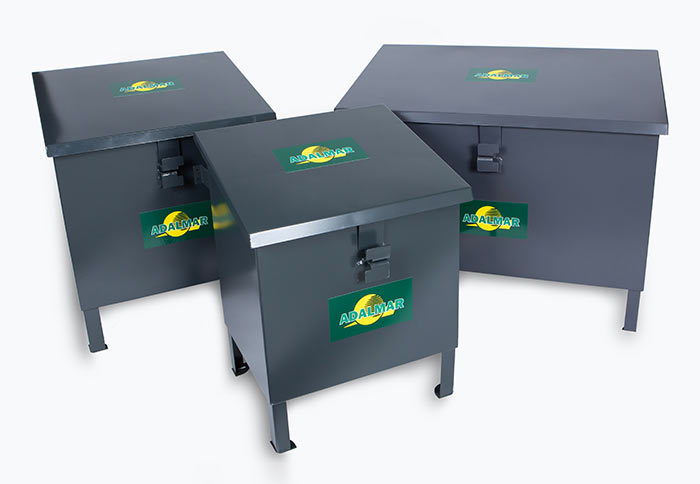 SOLUTIONS FOR NIGHT SHIFT DELIVERIES
It often happens that the delivery of newspapers and magazines arrives at night when stores are closed. This is why we suggest a few solutions to this problem. You no longer have to pull an all-nighter to pick up your parcel. How does this work? We install special boxes and safe bags at our customers' premises for overnight deliveries and our courier will deliver the products even if you are not present at store. This means less stress and more time for you.
BOXES
We offer you convenient and handy boxes for delivery of newspaper and magazines and the collection of return copies. The welded construction made of 1.5 mm thick pressed STS steel plate guarantees the safety of the goods and a long service life. Our boxes are delivered assembled.
However, what if someone has no space for such equipment?
Discover our other modern solutions.
PORTABLE SAFE BAGS
We offer special safe bags that can be attached to a fence, gate or directly to the front door. This is a safe and modern solution that is even unknown to the large courier companies in Germany.
CONVENIENT BAGS FOR PACKING RETURN COPIES OF MAGAZINES AND NEWSPAPERS
You do not have to search for cartons or bags to give back return copies. We will provide you with special, very durable bags made of high-quality material with drawstrings for return copies. This means convenience, lightness and safety of your products. You will receive them free of charge on your first delivery. You don't even have to describe them, as the code indicates the customer returning the copies. In addition, they will also be settled correctly.